Since we first introduced OnSugar, our users have showed us the ways they make OnSugar a part of their lives everyday. OnSugar has always been a place to express interests and passions, to chronicle life experiences, to spark conversations, and more. From helpful make-up tips, coveted fashion finds to inspiring cooking creations, our users have pushed the boundaries of blogging and shown us new possibilities for OnSugar. That's why, from these stories, we've imagined a new OnSugar and we're excited to introduce it to the world today. It's a new social blogging platform that's more elegant, more social and more rewarding.
First, we've redesigned OnSugar to look simple and elegant with new layouts. We've also built a set of new social features that make it easier for users to express themselves and connect with others around shared interests. With the new Social Stream, users can reblog content they find interesting and relevant to their own blog and audience. A new Discover feature surfaces up new blogs based on a user's interests and recommends specific blogs to follow and engage.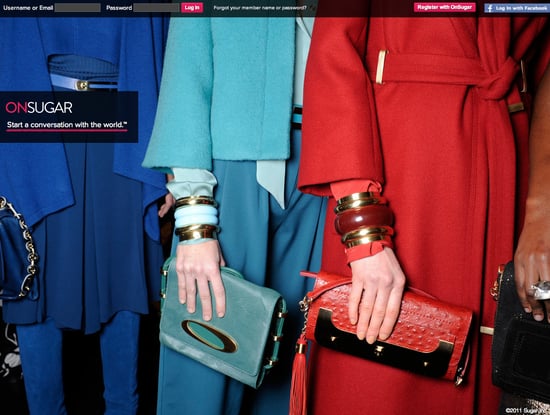 We've also introduced Social Stats, which gives users a dashboard-like view into their social influence and relevance on OnSugar. This new feature measures a wide variety of popular social actions, such as Reach, which identifies the total touch-points of a reblog. The dashboard is customizable to easily see how a blog or set of blogs performed on a day, a week, a month, compared to your followers and the broader OnSugar community. It's very addictive.
If you're just getting started with OnSugar, you can choose from 62 hand-selected templates to customize your blog. And if you're upgrading from the earlier version of OnSugar, you have the option to select a new theme, in just a few quick steps. Bloggers also get exclusive free access to an unlimited selection of Getty images to curate their blog. Like before, we also offer users the ability to monetize their blogs by offering self-serve brand advertising widgets from sister fashion site ShopStyle.
For those who enjoy sharing on networks like Facebook and Twitter, we've made it simple to blog, upload photos and videos, and tweet directly from OnSugar. We're also planning additional integrations with other leading social content networks that share the same passion for social, blogging, and beautiful layouts.
The new OnSugar is available now at www.onsugar.com and will be available for the iPhone and iPod Touch devices very soon.
OnSugar's mission from the start was to provide a place for users to express their collection of interests and passions and we remain true to that principle. We've just made it even better to start a conversation with the world and get noticed!
Happy Blogging!
Brian Sugar.